Event Management, Stage Production, Creative Services
---
The Famous Dave's General Manager's Conference was a time for executives and regional managers to come together and "Reclaim the Flame!" Attendees learned about new products, reconnected with vendors and suppliers, and participated in networking and a competitive team-building challenge.
---
Famous Dave's leadership was seeking renewed inspiration and excitement for 300 attendees over the course of a 4-day conference for executives, general managers, and suppliers. A week of education, problem-solving and team-building required careful planning and creative concepts to bring it all to life.
---
Full production management included show flow development and coordination; from custom stage scenes for general assembly to unique solutions for breakout sessions. metroConnections provided event management throughout the conference, coordinating all vendors, venues, and on-site logistics.
---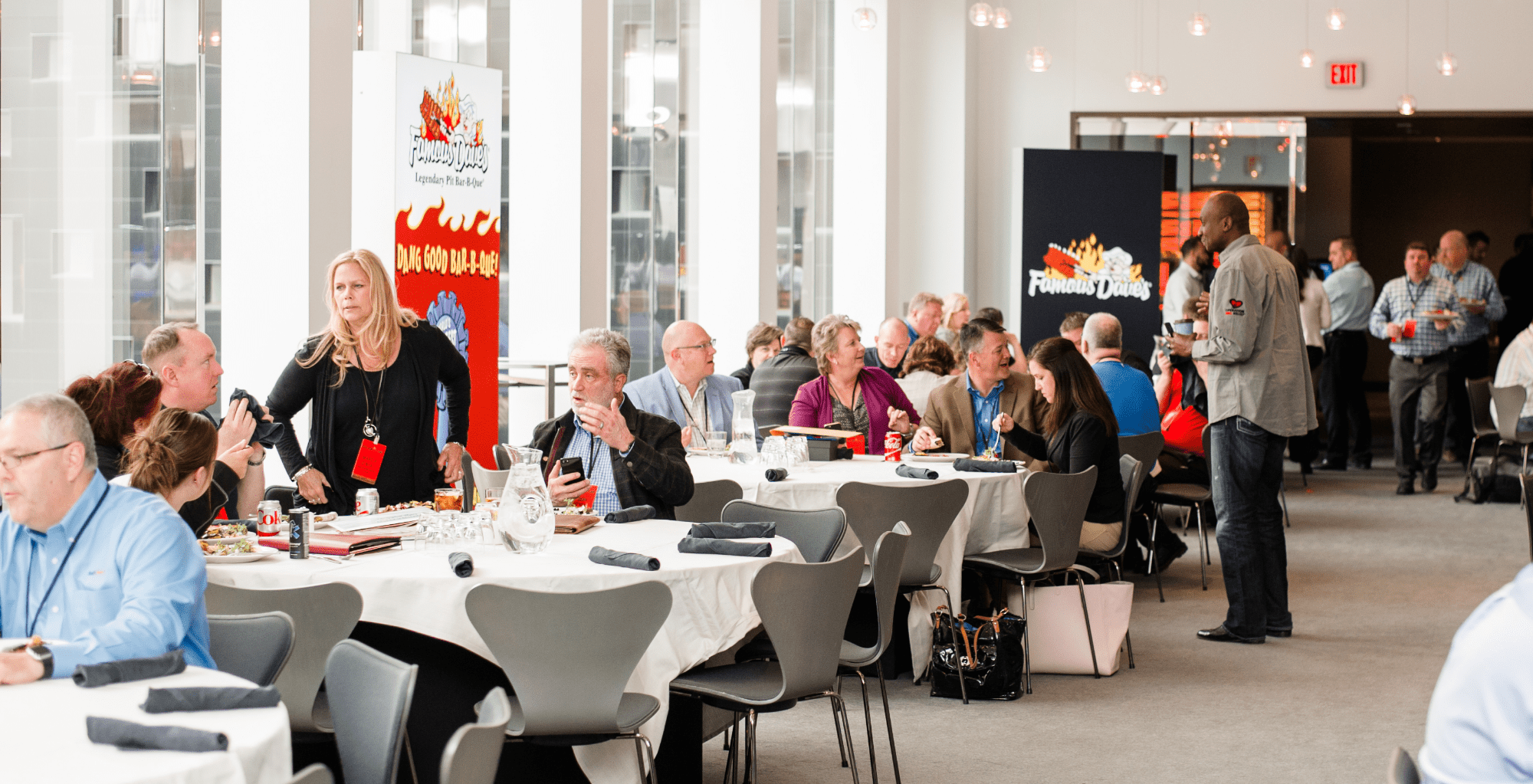 ---
Our creative team loves to get their hands dirty. Theme development and design concepts were crucial to conference planning, with CAD diagrams and technical renderings of each space developed in preparation. Custom graphics production and installation at the event included conference book agendas, sponsor signage, screen animations, and more.
---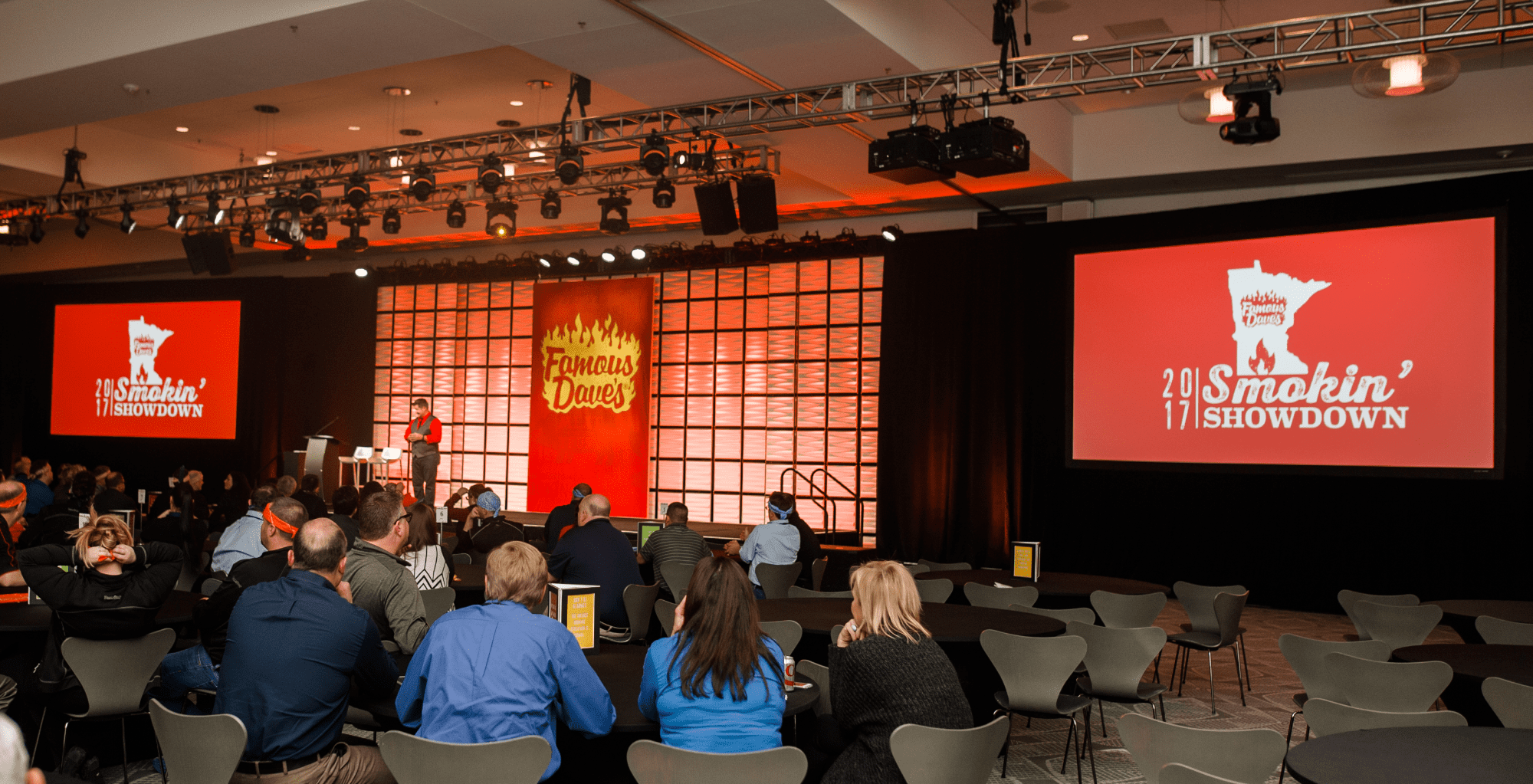 ---
This 4-day, multi-event conference received glowing reviews. Attendees had a great time collaborating with their peers and learning about new products and company offerings. Events ran smoothly with meticulous planning and great participation for all attendees.