Event Management, Stage Production
---
The Medal of Honor is America's highest military award for valor in combat. The convention is a distinguished annual gathering of Medal of Honor recipients, their families and communities. This week-long, multi-event convention was hosted at venues in Minneapolis and St. Paul, MN.
---
With over 2000 attendees and 500+ volunteers, this multi-event convention hosts personnel from the FBI, CIA, National Intelligence, Patriot Guard, top MN political figures, and dozens of corporate sponsors alongside actors, entertainers, and the families of Medal of Honor Recipients. An incredible amount of planning, content creation, and collaboration is required to execute this amazing event.
---
metroConnections created a 12-month project plan to meticulously oversee this large-scale event from budget + venue management, to concept creation and execution of decor, entertainment, and interactive elements. Our team liaised with local, state, and federal personnel to plan all logistics and security in compliance with military protocol and etiquette.
---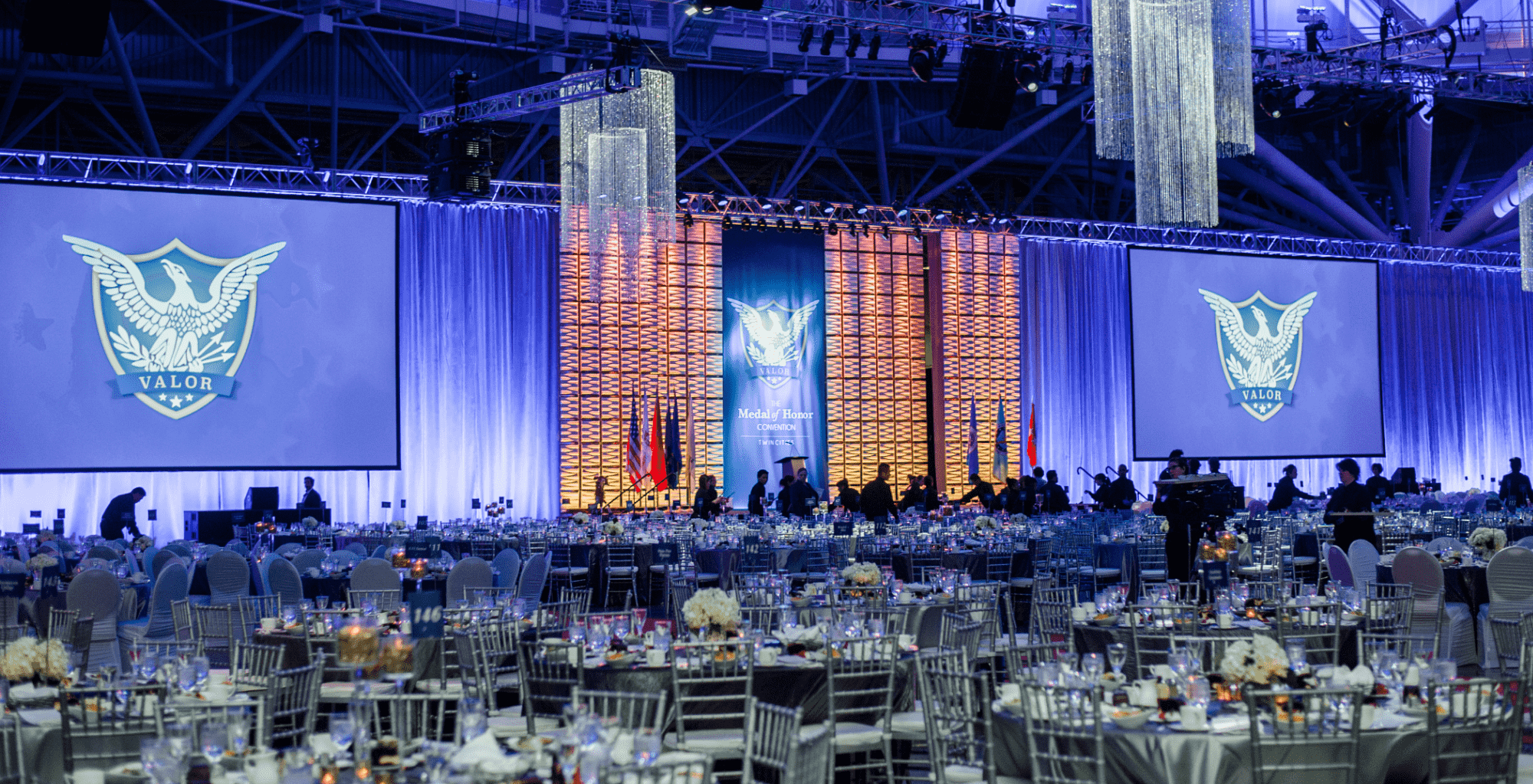 ---
This program required seamless integration of meticulous logistics planning and inspirational experiences and creativity. A few favorite events included the Welcome Ceremony + Autographs at U.S. Bank Stadium, a Family Meet + Greet event at Mill City Museum, the Sponsorship Reception at the Lafayette Club, the Civic + Community Leaders Dinner at the Landmark Center, and finally the Patriot Awards Gala at the Minneapolis Convention Center. A week to remember!
---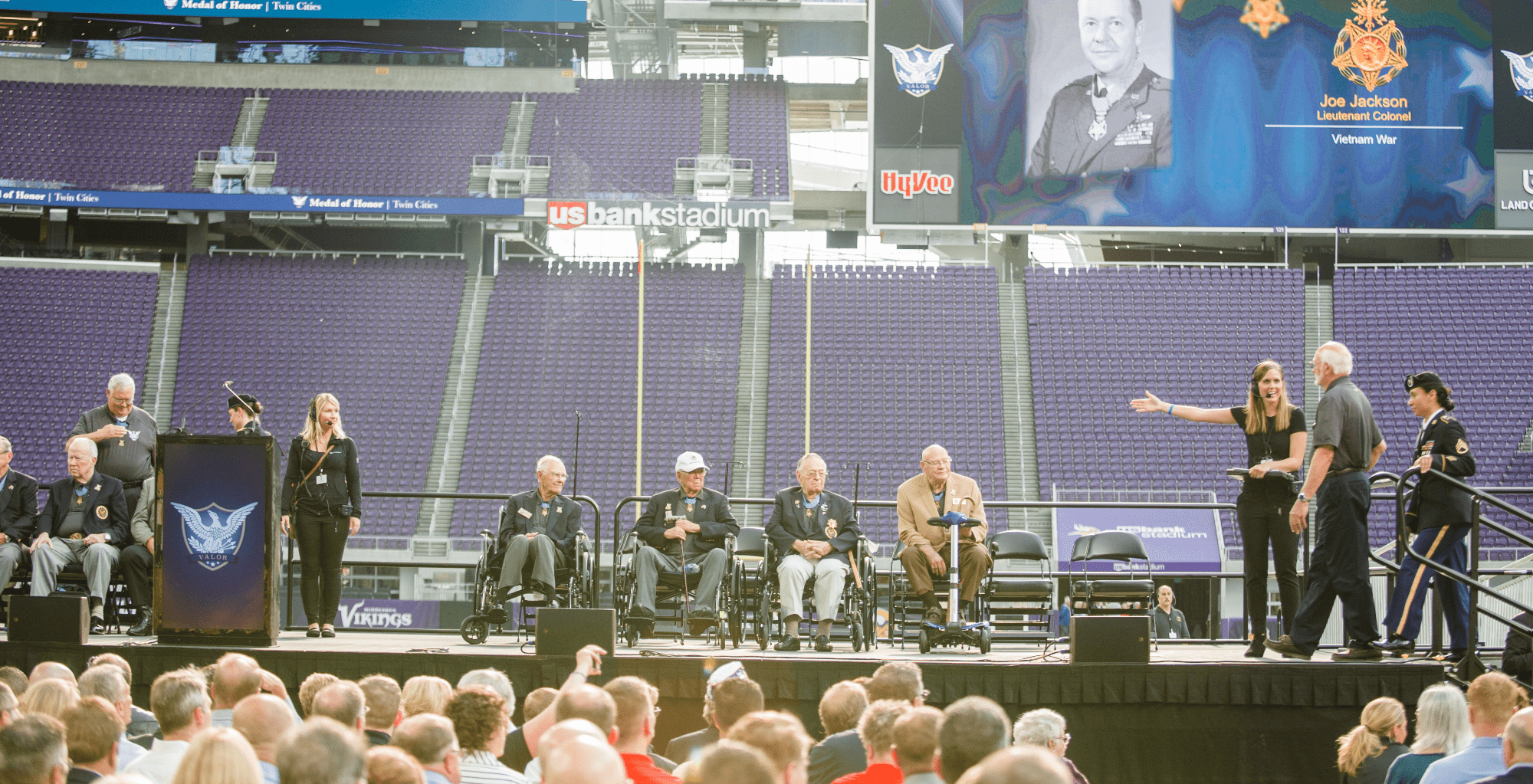 ---
This convention was a true testament to the robust service offerings of the metroConnections team. From Production management and stage design to event branding and video content - each event was meticulously executed with the guest experience in mind. The convention was a great success and the community was honored to have so many opportunities to connect and celebrate their community throughout the event.