HYBRID EVENT PLANNING, Stage PRODUCTION, CREATIVE DIRECTION, Event Management
---
metroConnections helped global tax software leaders Sovos inject a much-needed blast of personality, humor, and engagement to their Annual Mid-Year Sales Meeting in January by foregoing the stale "talking head" format in favor of a bold new presentation that featured elements of sketch comedy and talk shows.
---
After two years of virtual-only meetings, the Boston, MA-based Sovos came to metroConnections looking for innovative ways to combat "virtual fatigue" and ensure that their employees were still locked-in to the content being presented at their upcoming virtual Annual Mid-Year Sales Meeting, despite being spread across 14 office locations in 10 different countries.
---
When discovery sessions revealed a passion for comedy within Sovos' executives and employees, metroConnections leaned on their deep knowledge of television production techniques to shape Sovos' sales meeting content into a presentation that resembled late-night television comedies like Saturday Night Live or daytime talk shows.
---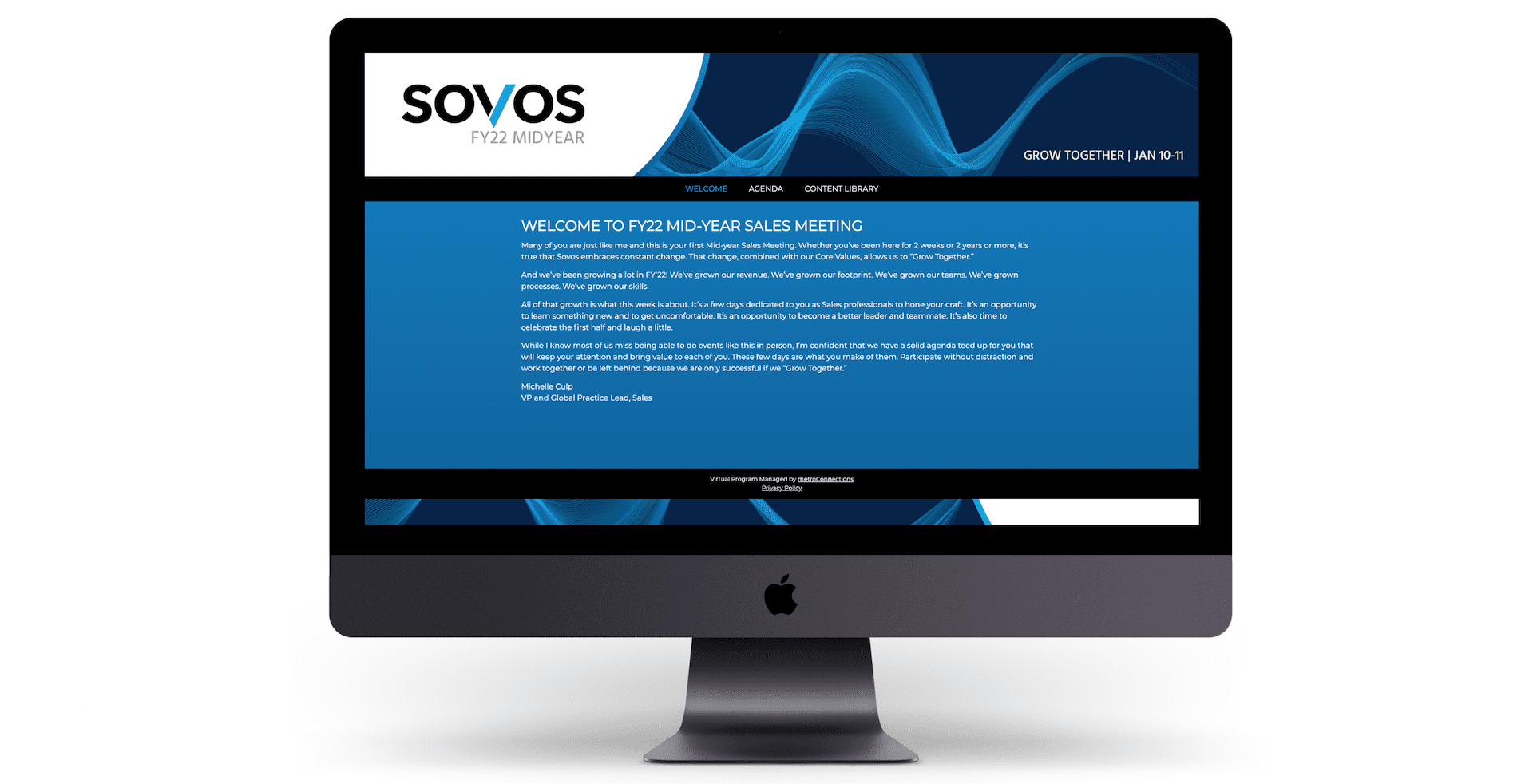 ---
From an SNL-style sketch comedy intro lampooning virtual fatigue to a keynote presentation from an executive delivered in the style of a stand-up monologue, Sovos' virtual meeting was full of genuine laughs and excitement. There were even "commercials" featuring executives and sales force team members answering whimsical "get to know you" questions!
---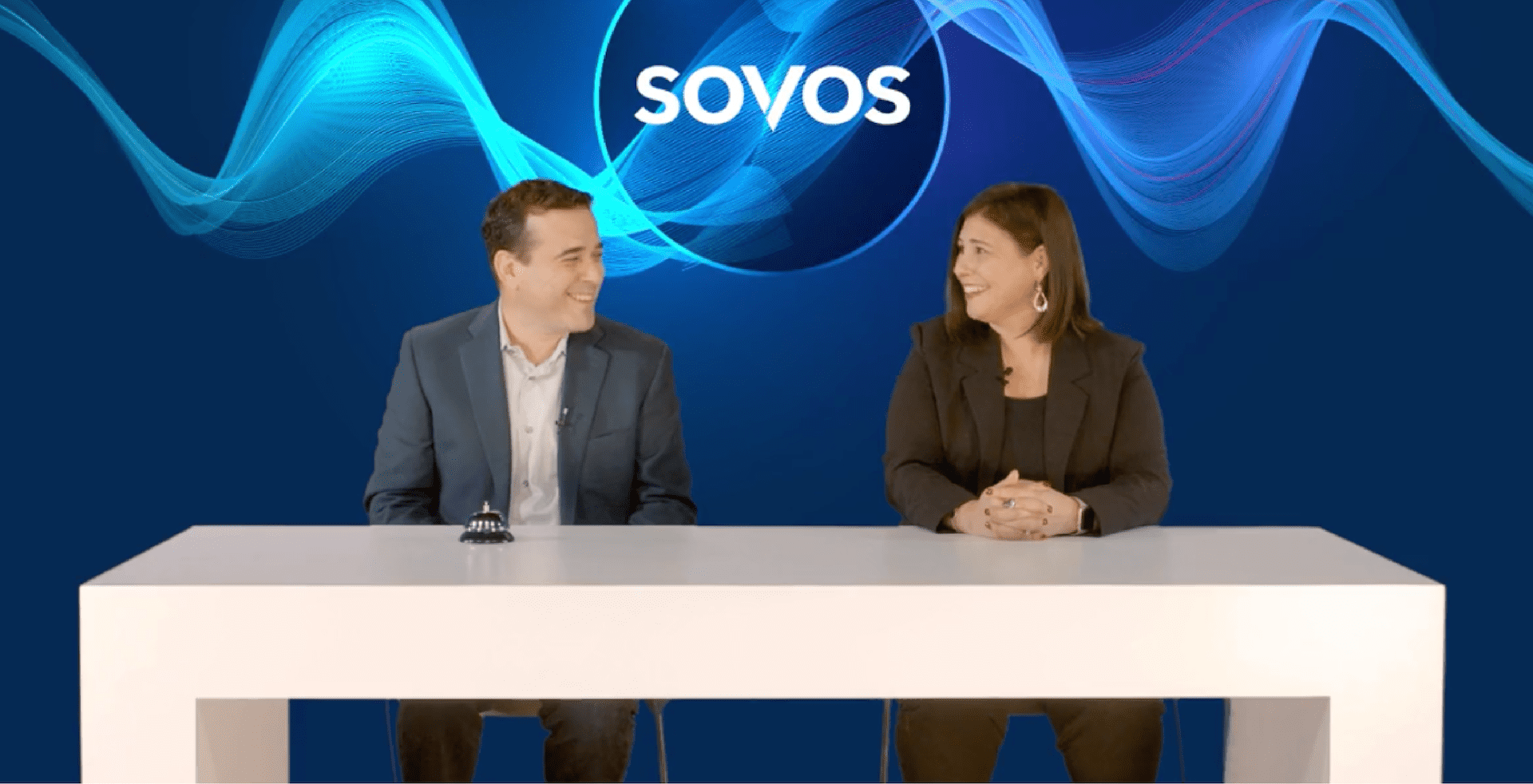 ---
Sovos' new presentation format was a smash hit, thoroughly charming the 250+ employees tuning in from around the globe and providing a much-needed relief from the mundane–all while retaining engagement at previously unheard levels for a virtual conference. Sovos loved the format so much that they were eager to return to it for future virtual meetings.