HYBRID EVENT PLANNING, STAGE PRODUCTION, CREATIVE DIRECTION, EVENT MANAGEMENT
---
When the rise of the Omicron variant forced Apple Valley, Minnesota-based plumbing and climate solutions innovator Uponor North America to completely rethink their critical sales meeting at the last minute, they relied on metroConnections' deep expertise and steady hand to deliver a captivating fully-virtual event against a tight deadline.
---
Uponor North America came to metroConnections in search of a miracle. With their original plans to have an in-person event with some live presentations streamed online, due to COVID-19 safety concerns, Uponor needed to set up a virtual conference for their nearly 500 attendees, and they needed to do it in less than three weeks–a timetable so tight that it's virtually unheard of in the events industry.
---
metroConnections rose to the challenge, employing their trademark organizational acumen and logistics wizardry to coordinate key details with Uponor's team quickly and accurately. Once the proper groundwork had been laid, metroConnections utilized their soundstage studio and video streaming expertise to craft a polished, professional, and, in the client's words, "flawlessly executed" two-day virtual meeting in January of 2022.
---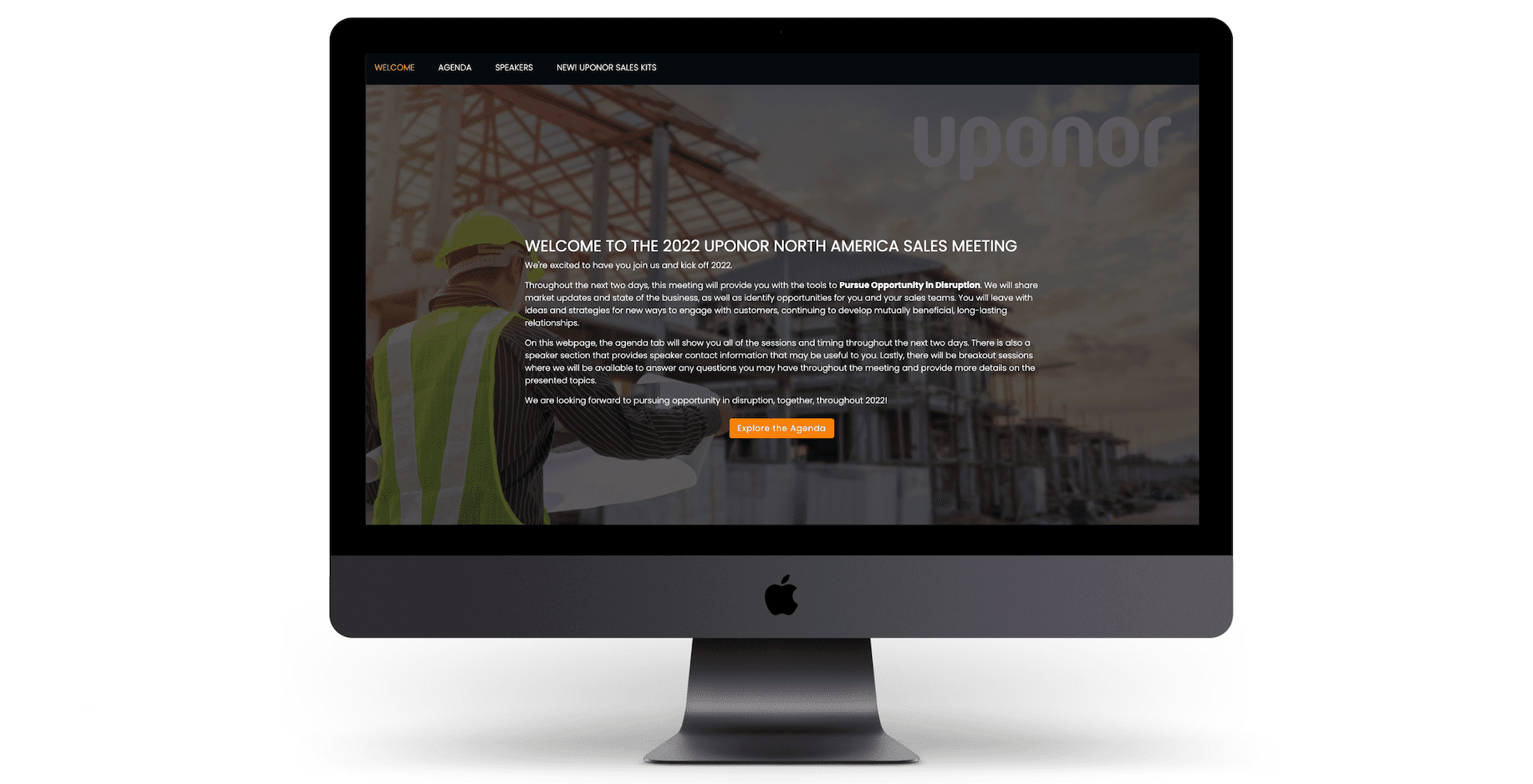 ---
Tailoring their communication and presentation styles to seamlessly match the preferences and strengths of each speaker, metroConnections coached Uponor's 25 presenters to confidently deliver crucial business directives and information to a large staff tuning-in virtually across the United States, Canada, and Uponor's global headquarters in Finland.
---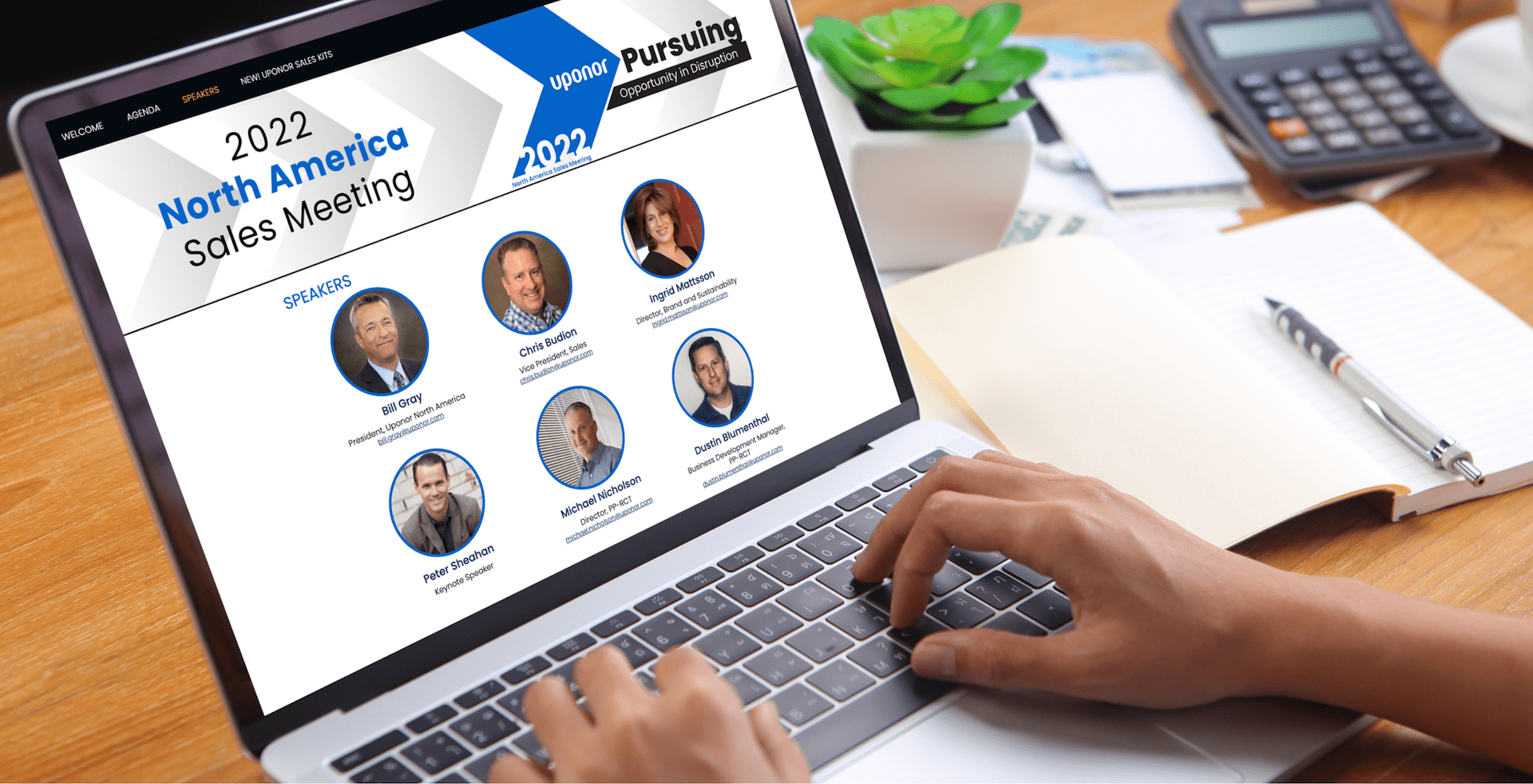 ---
Against all odds, Uponor North America's Sales Meeting was unanimously determined to be a major success by management and employees alike. Heaping praise upon metroConnections for their poise under pressure and technical know-how, Uponor cited metroConnections' performance and customer service as "The best we've seen in the entire industry".