---
The latest news and insights from the metroConnections community.
---
Director Helps Raise Money for Charity
January 19, 2016 // News
---
metroConnections, Inc. – an award-winning conference, event, stage production and transportation services firm – wishes to congratulate Tracy DeJong, director of Tour Guide Services and board member of the Minnesota Chapter of the National Concierge Association (NCA), for helping raise more than $2,300 for the Ronald McDonald House at the NCA annual gala and fundraising event in December.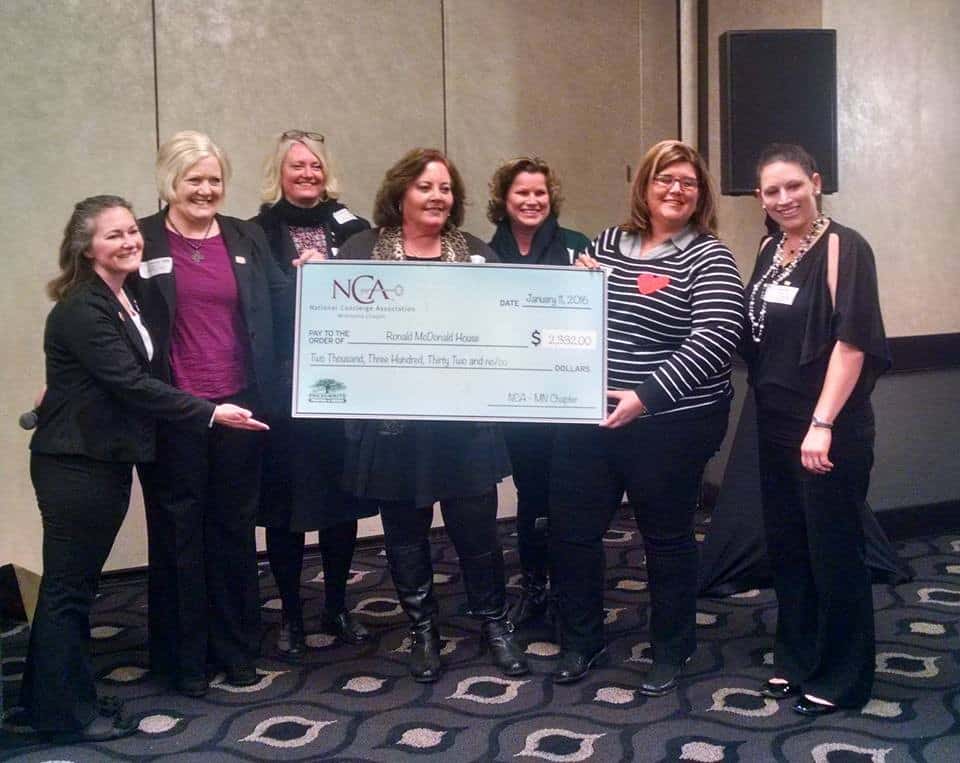 "It was a joy to represent metro on this board," DeJong said of the experience. In addition to her roles at metroConnections and the Minnesota NCA board, DeJong is very involved in the Twin Cities community, serving as a spokesperson for various business gatherings and site selection presentations, providing recruiting tours for numerous local corporations that are hiring new employees, and promoting the cities' histories and attractions to tourists and residents alike.
A member of the metro team for more than 20 years, DeJong's passion for volunteering and assisting others has not gone unnoticed; company owners recently presented her with their Service Excellence Award.
About metroConnections
Since 1984, metroConnections has provided complete conference, event, stage production and transportation services for meeting and event planners nationwide. The company operates from its headquarters in Minneapolis, Minn. The metroConnections team uses its expertise and resources to specialize in the design and implementation of themed events, stage productions, transportation, tours and conference program logistics and meetings. metroConnections also offers audio/visual and production services and is the creator of Attend-eSource®, a web-based solution that includes elements such as online registration and custom-built event websites. For information on planning conferences, events, stage productions, transportation logistics or group/companion tours, contact metroConnections at 612-333-8687 or visit www.metroconnections.com.
Photo: TracyDeJongMNNCA.jpg – DeJong, (center), stands with other members of the Minnesota National Concierge Association with a check for money raised for the Ronald McDonald House.
Sign Up For Our Newsletter