---
The latest news and insights from the metroConnections community.
---
Super Bowl Q&A with CEO David Graves
October 19, 2017 // Insights
---
Q&A: Let's Talk Super Bowl with metroConnections CEO David Graves
metroConnections has been providing conference, event, production and transportation services to national brands and companies for nearly 35 years, and the metro leadership team is no stranger to large sporting events. Minneapolis – metroConnections' hometown – is hosting this year's biggest sporting event, Super Bowl LII. We sat down with CEO David Graves to chat about how metroConnections can make a lasting impact on large sporting events.
Q: What is metroConnections' history of servicing large sporting events?
DG: metroConnections has provided a variety of event services to companies looking to make a splash in the professional sports industry. Over the years we've partnered with companies for the 1991 World Series; 1992 Super Bowl XXVI, NCAA Final Four and regional tournaments, the US Open and PGA Championship; 2014 MLB All Star Game; the 2016 Ryder Cup and the 2017 ESPN Summer X Games. Our team will be working with several clients at this year's hometown Super Bowl.
Q: What should corporate meeting planners look for when searching for an event company for this scale of event?
DG: Planners need to find an experienced partner who they can collaborate with, create and execute a one-of-a-kind experience for their guests. An event partner should be diverse in their service offerings – from special events to entertainment, décor, stage production and transportation for attendees. Corporate clients also benefit greatly from having just one point of contact that connects all aspects of the program.
Q: Why should companies look to hire metroConnections?
DG: metroConnections has nearly 35 years in the industry, and the connections that come with that longevity, we're able to offer unique experiences with the best local options. We've executed large-scale events at and have worked closely with the top venues in the Twin Cities, including U.S. Bank Stadium, Minneapolis Convention Center and numerous Twin Cities hotels. We also have the bandwidth to ensure we can provide well-trained and experienced professionals who understand a company's brand guidelines. metroConnections is a proud partner of the NFL, having partnered on numerous events with the Minnesota Vikings, and is a long-time partner of NBC Universal, who happens to have the broadcast rights for Super Bowl LII. We understand the level of quality and attention to detail that these high caliber programs require, and our own inventory of décor and furniture provides us high-quality options at competitive prices.
Q: How does metroConnections ensure branding success at a large sporting event?
DG: We understand just how important it is for an event to be a reflection of the host. Tasteful branding and finishing touches are important, but more importantly, we take the time to learn the culture of our client and make sure we are focused on their specific objectives for the event or program. We get invested in the success of the event and making sure our client's brand is central and expectations are met. metroConnections takes branding very seriously, triple-checking all brand guidelines and having clients approve creative proofs prior to production. Our resources allow us to tap into the best spaces, local talent and creative designs that you will not find in most events companies in the nation. As we've evolved, we've seen success in experiential marketing and creating an atmosphere that exceeds the expectations of our clients and guests. From building many of our own custom brand displays to creating professional graphic productions to using modern and unique furniture – we can turn a space into an amazing and unique branded experience.
Q: What classic Minnesota activities can attendees and company leaders enjoy while in the North Star State?
DG: This year's theme for the Big Game is "Bold North," and winter activities such as ice fishing, snowmobiling and dog sledding are awesome options. These activities can be offered locally at an elevated level that makes it a fun, comfortable and safe experience. Curling is a classic indoor winter sport in Minnesota, making it a great option for guests to learn the sport and enjoy some team competition. And it wouldn't be a trip to Minnesota without a visit to a local brewery or two. From Surly to Summit to smaller microbreweries, there's something for everyone to enjoy.
Q: Let's take a trip back in time – what did metroConnections learn from the Super Bowl XXVI in 1992?
DG: First of all, planning early is also key. The more time we have to plan and gather resources for a particular event the better in terms of design time and acquiring materials from a competitive marketplace when so many from around the world are searching for similar elements for the same event. We also learned transportation services are in high demand, and there were more VIP transfers than we'd initially thought. To prevent this from happening, we ensure each client has a dedicated team at metroConnections who partners with them throughout the planning process and execution of the program.
Having extra warm clothing on hand is essential. We realized visitors from other climates didn't expect or prepare for sub-freezing temps. Coming from warmer weather, clients might not realize what kind of outerwear they'll need – so we need to be prepared for them to ensure they can partake and enjoy in activities here.
Q: What should we expect from the 2018 Super Bowl?
DG: We can expect a great event held at a fantastic new stadium. Having the Big Game in a cold weather city created an entirely new dynamic for the event that is just fun. We expect to be busy, having our entire team available to fill in as needed the week of the Super Bowl. It's a one-of-a-kind event, and we are so excited to have it back in Minneapolis. Ramping up to the game itself, Minneapolis will be highlighted. Viewers who might not have considered this a destination city will get an idea of our culture, our venues, all the happenings here. This is a major opportunity, not just for the NFL but for our local industry as a whole.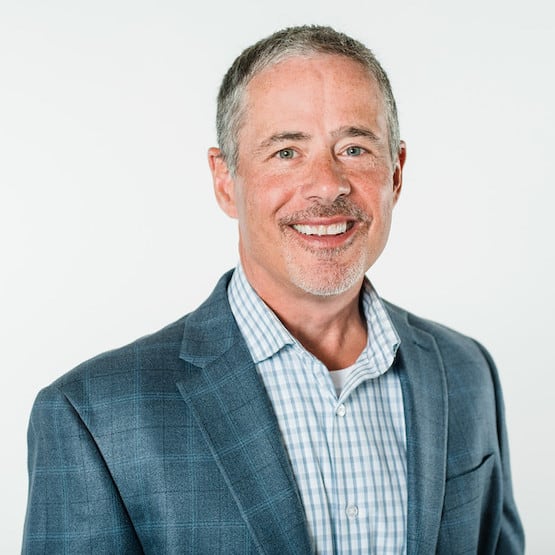 David Graves is president and CEO of metroConnections. He is responsible for ensuring that the company is operating efficiently, and he personally oversees the award-winning Event Services and Production Services divisions. David has been with the company for nearly 30 years and has been responsible for leading the company expansion in both geographic locations as well as service offerings. For more information about the upcoming Super Bowl or for information on our services in general, please email info@metroconnections.com to contact the metro team!
Sign Up For Our Newsletter