---
The latest news and insights from the metroConnections community.
---
Building a Virtual Awards Ceremony
March 16, 2021 // Insights
---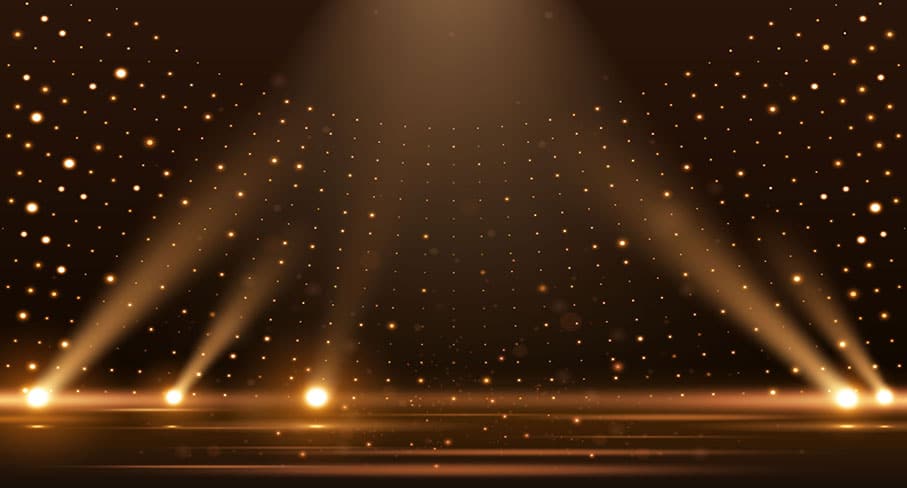 Delivering a Seamless Virtual Awards Show
Recognize your employees virtually
It's a long-standing, time-honored method of rewarding top-tier talent, including in the corporate world: Awards ceremonies. These ceremonies serve two important purposes: Recognizing above-and-beyond efforts from employees, and motivating employees to reach those heights.
In order to make that recognition seem heartfelt and energize employees to earn that recognition, an in-person awards ceremony needs to be a great experience for all the employees, their guests, the presenters, the winners, and the audience members. But during a pandemic, bringing everyone together that way doesn't happen. How can an organization make a virtual awards ceremony just like the in-person version?
Short answer: You can't re-create an in-person event online that is exactly the same.
Long answer: But you can create a new type of awards program that will make employees feel recognized and motivated. You can engage your audience, allow them to have fun, and feel part of a team. You'll find yourself in good company: The NFL Honors, 2020 Emmy Awards, and 2021 Golden Globes all moved their events to virtual stages.
Here are some options for developing an online awards ceremony that will be successful and memorable.
Priorities
Before beginning the planning process, there are priorities to sort out. Questions to consider:
What's most important for your presenters?
What's most important for your attendees?
What's most important to you about your nominees and your winners?
What's most important to you in terms of where is your audience watching?
Is it really important that your winners be able to give an acceptance speech? Or is it more important to focus on the content and the presenters, and having your attendees be able to watch on a really professional website?
What type (if any) of interaction do you want for your audience?
How many awards are there? Can the overall number be condensed to make it easier to go virtual?
Which Type of Ceremony
Essentially, there are two types of award ceremonies to choose from.
Graduation style. This type of event is like a high school graduation. A company has a number of employees who met their quotas and will be introduced one by one. Generally the winners know they've won ahead of time, because the quote was set months ago and they're aware they achieved it. This is often used for ceremonies at sales meetings
Oscar style. Similar to what's seen in the non-corporate world, this style has award categories with parameters for each category. There may be nominees in each category, and they do not find out until the ceremony that they've won.
How the awards are achieved will determine which style of ceremony you choose.
Be Creative, But Also Practical
The idea of having an online ceremony may initially feel like "the sky's the limit," but in reality, there are multiple points related to technology to be considered. Working with an experienced virtual meeting team and soliciting their advice can help avoid technology disasters. Example: A company wanted nominees in the backstage area so the production team could bring them to screen to capture their reaction when it was announced they had won, but they also wanted them to watch along with the general audience on the professional conference web portal. However, with any broadcast platform there is a slight delay which can lead to awkward pauses while a nominee is waiting to hear their name announced. Additionally, when there is audio coming from two different locations and someone unmutes to speak, there's a significant feedback loop, which makes for a bad attendee experience. Audio issues are the number one technology risk in any virtual setting, but metroConnections has the experience and insight to help companies avoid these kinds of problems.
Other Factors to Consider
All award ceremonies, in-person or online, will have a "stage" with presenters, audience, visuals, and audio produced to create a seamless show. But there are several options to choose from in terms of how it reaches viewers and how winners are presented.
Digital Platform
Meeting platform. Platforms like Zoom or Teams can be used when a more interactive ceremony is appropriate and is especially useful for graduation style events.
Aired through sites like Vimeo, the broadcast version lends itself more to an awards show where there are only a few winners, and the focus needs to be largely on them.
Best Practices
Brevity is key. Zoom fatigue is real. Entertainment is a must. Award ceremonies often take place in the evening, after the workday, when the employees are home and may have other demands on their attention. Something that was a big night out in-person is going to be lower key, so keep things moving. It's okay if it becomes a shorter ceremony than it was in the live world.
Take creative leaps. Because this isn't going to be the same as an in-person event, it's fine to treat it differently. Some of the creative ideas our clients have come up with include:

If you have a small group of nominees, record each of them giving an acceptance speech. Then, when the actual winner is announced, the video can be cued up immediately of the right person. (Trade secret: Many of the big award season shows will be done this way in 2021.)
Infusing video clips that are motivating and entertaining adds to the overall entertainment and quality.
On the Cameo website, companies can pay celebrities to record message for the winners, which can surprise and entertain both the winners and the rest of the audience.
Knowing that an online ceremony may become a family viewing event, one client sent everyone "watch boxes," an alternate to the usual swag bags offered at in-person events. The boxes set the note of home viewing with snacks, a blanket, and gift cards.
Arrange for trophies (if applicable) to arrive at the winner's home shortly after the event (for surprise wins), so they still have the physical memento.
Companies that usually gave awards for travel have either opted to provide the cash value instead, or have promised to provide the travel once the pandemic has subsided.

metroConnections has the technological capacity, extensive experience, and earned insights to help you make your online awards ceremonies a success.

Connect with us today to discuss your awards show.
Sign Up For Our Newsletter