In-Person Event Planning, Transportation, Event Management
---
When Minneapolis' newly-minted US Bank Stadium became ground zero for the biggest stars in action sports, metroConnections partnered with ESPN to deliver a premium on-site VIP experience for the leading sports media network's top management and guests.
---
metroConnections was tasked with selecting an exciting and strategically located venue to serve as a premium lounge and meeting space for ESPN's executives, celebrity guests, and strategic partners–and a suitable means of transportation for those VIPs to arrive in style.
---
After researching, negotiating and contracting US Bank's conveniently located Club Purple, metroConnections got to work transforming the football-focused space into a luxury VIP suite that conformed to every facet of ESPN and X Games' exact brand guidelines.
---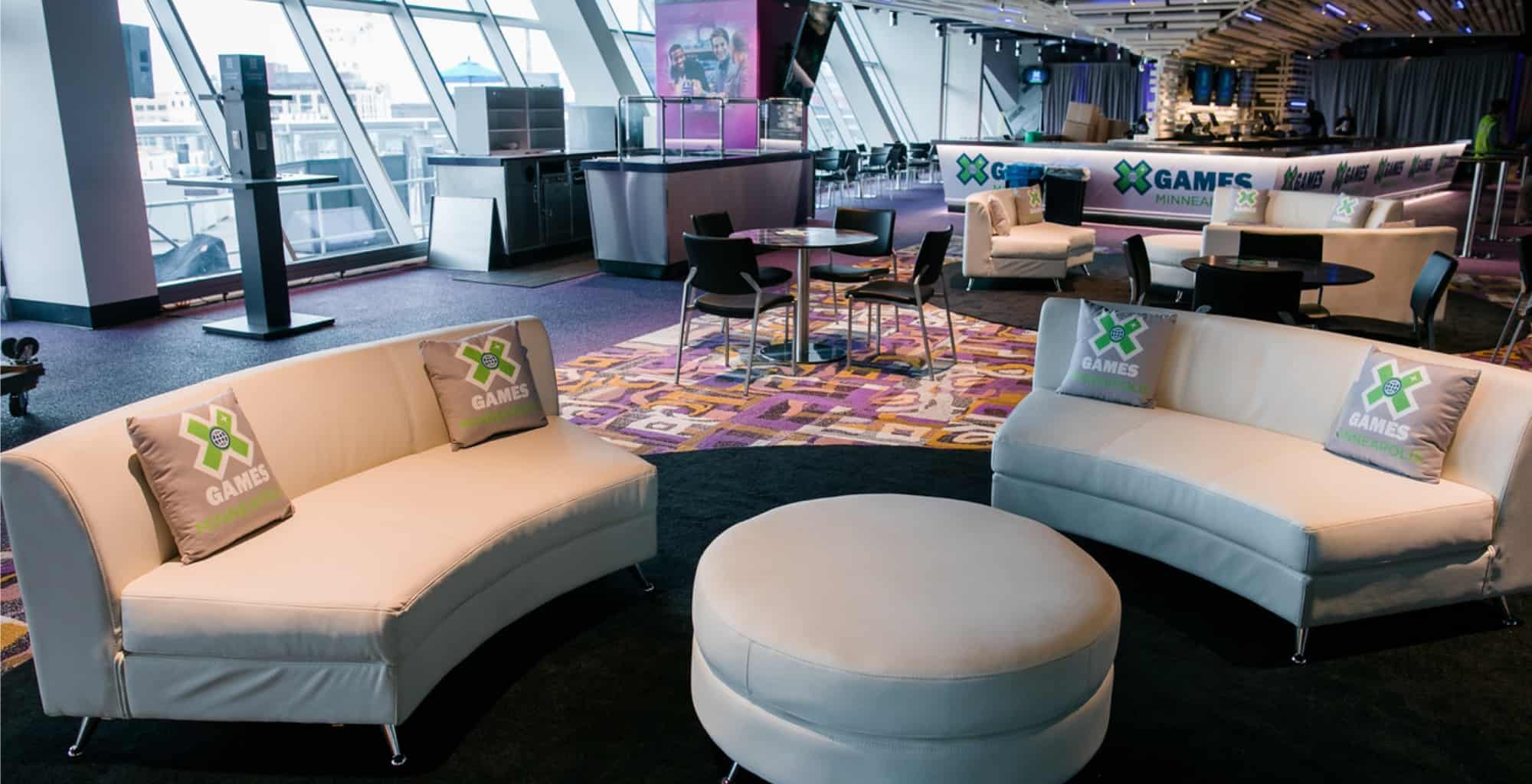 ---
With existing venue architecture as well as custom decor concepted and designed in-house, metroConnections pulled off a stunning aesthetic 180º in Club Purple, highlighting the X Games brand with flashy touches like SEG lightboxes and a fully customized entryway. Additionally, they provided private transportation to ensure that every guest's experience was worthy of their elevated status.
---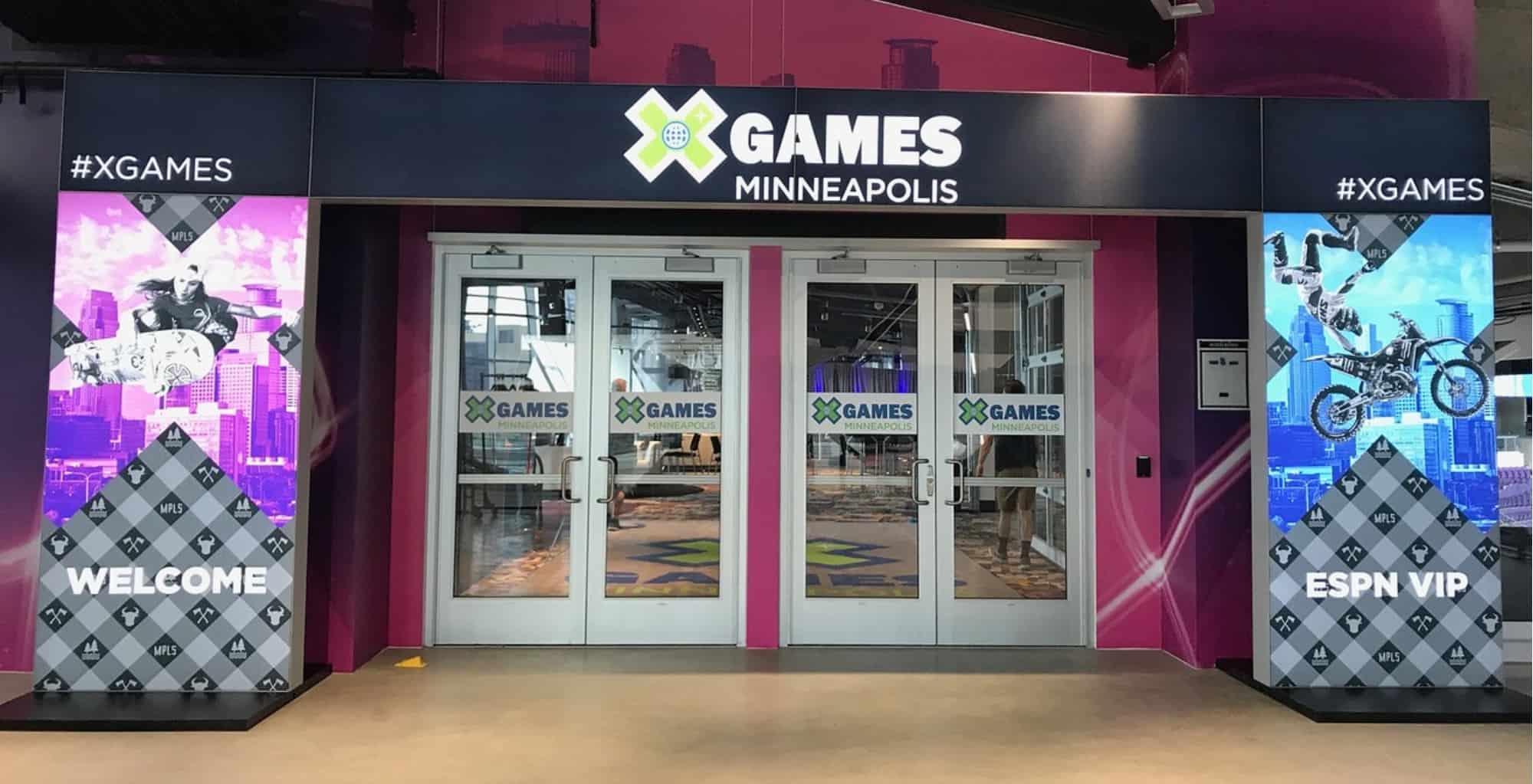 ---
ESPN's VIPs thoroughly enjoyed viewing the X Games' death-defying spectacle in comfort and style from their own private oasis, located at the heart of the action within US Bank Stadium.