In-Person Event Planning, Creative Direction, Registration, Event Management, Stage Production
---
When Canada's leading fleet management provider decided to host their annual user conference at the San Diego Convention Center, they once again partnered with metroConnections to help create a "Connected Community" environment that highlighted their products and showcased their partners.
---
Build an environment within the Sails Pavilion that created the experience of gathering in an eco-friendly city. The mission was to create a "Smart City" to incorporate a massive main stage for presentations, while at the same time showcasing partner exhibits and hands on technical demonstrations.
---
metroConnections teamed up with long time partner Skyline Displays to design and create a space that allowed for a large main stage along with customized partner booths that created a very cohesive experience for the attendees. The "Smart City" concept was brought to life with custom floor graphics, framed fabric buildings, sidewalks, parks and crosswalks with smart sensors. The entire pavilion was transformed into a futuristic outdoor city and attendees loved the bright energetic feel of the space.
---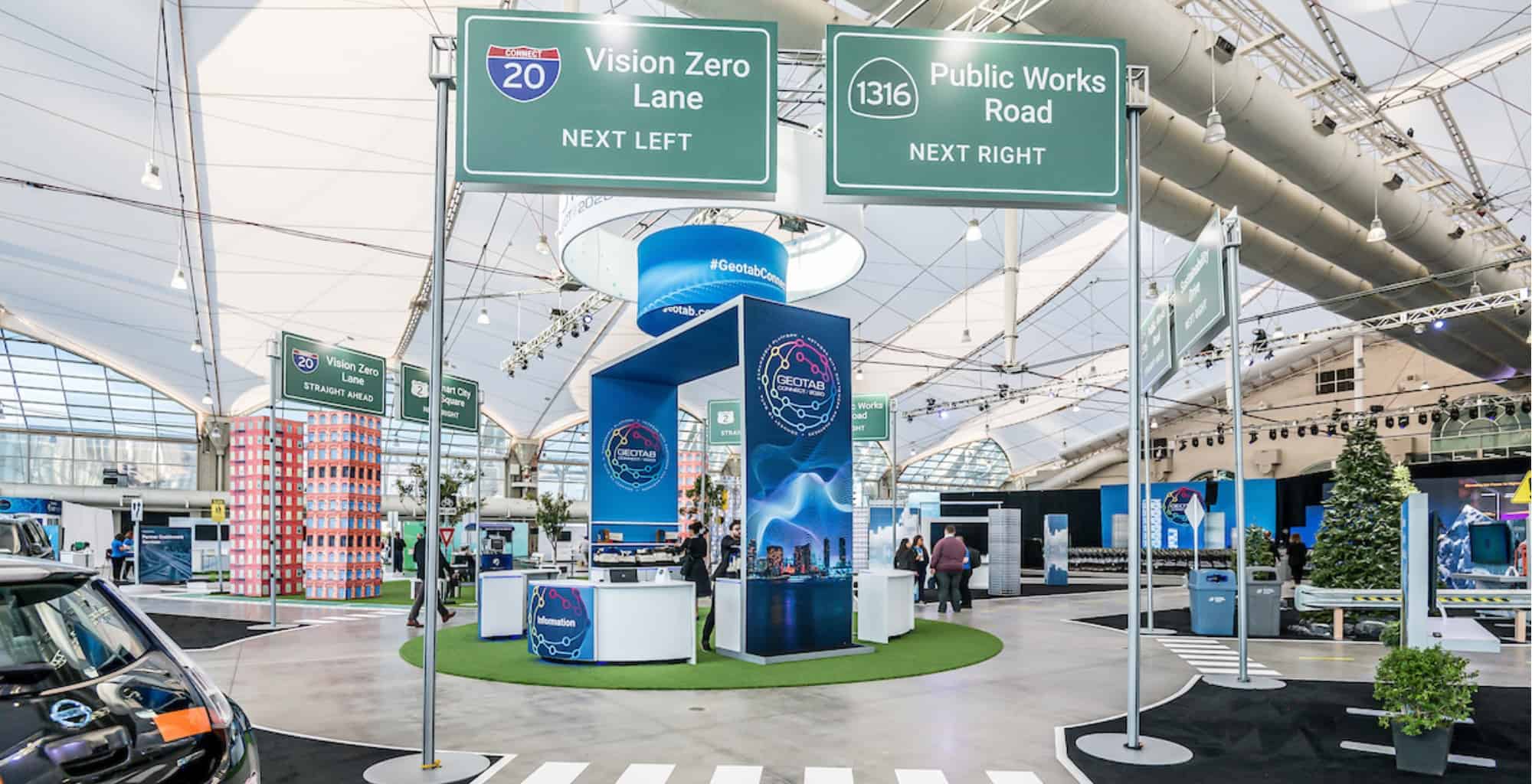 ---
An LED Billboard greeted attendees upon entering the space with social media posts and daily messaging. A wide variety of Fleet Management tools were showcased with the vehicles in the branded EV Charging area and the full-size snow plow displayed in a winter streets scene in the Public Works area. The main stage featured an 80' wide curved LED wall that featured incredible motion graphics for presentations.
---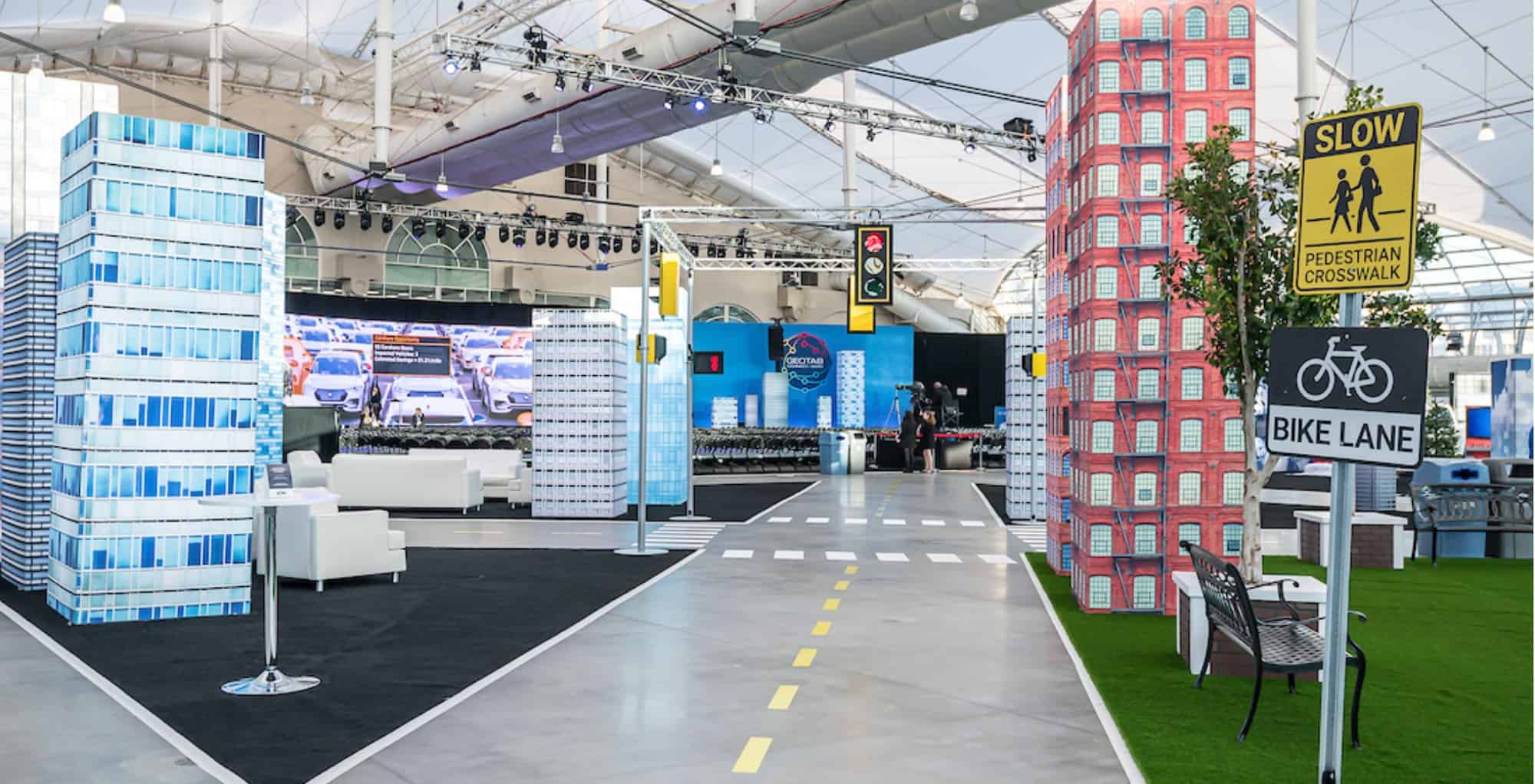 ---
metroConnections was able to go above and beyond to help deliver a crucial win for their client. Geotab's CONNECT conference was a such a huge success that their CEO described it as "The Best Ever."