---
The latest news and insights from the metroConnections community.
---
Local Restaurant Support During COVID-19
December 13, 2020 // News
---
Supporting Local During the Pandemic
The Mason Jar Restaurant Feeds 60+ Techs
When metroConnections had to feed lunch to over 60 technicians hired to help produce a large virtual conference for one of our financial services clients, we had to come up with a plan. We needed a safe, healthy, and preferably local option.
With local restaurants struggling through the pandemic, and having to close their doors during multiple business closures, we felt like going local to one of our favorite spots was one small way we could help out. So, we tapped The Mason Jar in Eagan, Minnesota.
Over a multi-day program, The Mason Jar provided over 300 individually boxed lunches to serve the tech team. Providing a quality and safe lunch to the team, while bringing much needed revenue to a local restaurant was definitely a win-win situation.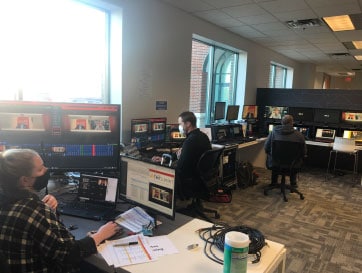 The Mason Jar
Check out the Mason Jar, Eagan MN
https://masonjar.kitchen/
Sign Up For Our Newsletter