---
The latest news and insights from the metroConnections community.
---
Sydney Wolf: 40 Under 40 Honoree
April 12, 2018 // News
---
metroConnections is delighted to announce senior sales manager Sydney Wolf has been named a Connect Corporate 2018 40 Under 40 honoree. This honor recognizes the next generation of leaders in the event industry. Wolf has been working in the event services division at metroConnections since May 2011. With an eye for design and the ability to adapt and enmesh herself within a client's style guide, brand, and culture, she consistently designs innovative activations and large-scale events that work to accomplish client objectives and showcase corporate brands in a positive and impactful way.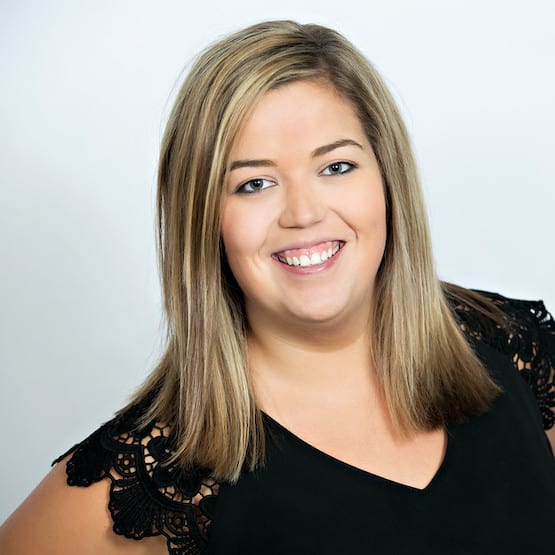 "Sydney is a tremendous asset to our team," says chief marketing officer and owner, Tom McCulloch. "Her great attitude, marketing savvy and work ethic are valued by all. The innovative work that Sydney consistently produces is a key factor in keeping metroConnections at the leading edge of our industry."
Wolf continues to expand her reach within the events industry through a variety of speaking engagements with partners in the hospitality and tech industries, guest blogging, hosting and appearing on podcasts and staying actively involved in local industry organizations.
Outside of work, Wolf enjoys working out and riding her bike, going for walks around Twin Cities lakes, and enjoying Minnesota sub-zero temperatures on snowmobiles or in the yard sledding with her three nephews.
To learn more about Wolf and her work, visit collaboratemeetings.com/feature/sydney-wolf/. And to learn more about the other 39 global honorees and see the world-class company Sydney is honored with, visit https://www.collaboratemeetings.com/feature/2018-40-under-40/.
About metroConnections
Since 1984, metroConnections has provided complete conference, event, stage production and transportation services for meeting and event planners nationwide. The company operates from its headquarters in Minneapolis, Minn. The metroConnections team uses its expertise and resources to specialize in the design and implementation of themed events, stage productions, transportation, tours and conference program logistics and meetings. metroConnections offers audio/visual and production services and is the creator of Attend-eSource®, a web-based solution that includes elements such as online registration and custom-built event websites. For information on planning conferences, events, stage productions, transportation logistics or corporate tours, contact metroConnections at info@metroconnections.com or visit https://www.metroconnections.com.
About Connect Corporate
Connect Corporate is a magazine, website, and mix of live and online events that bring together a community of corporate meeting professionals to learn, share and grow the business of planning meetings, conferences, incentives and events. In a business world that is faster, tougher, leaner and more competitive than ever, meeting professionals need every edge they can get. Connect Corporate is committed to the continuing education of planners and service providers, as well as the development of the meetings industry through its print, digital and online products and its annual Connect Corporate Marketplace event, leadership summits, advisory board meetings and additional conferences. Connect Corporate's magazine reaches more than 123,000 planners per quarterly issue.
Sign Up For Our Newsletter